JANUS KINASE (JAK) INHIBITORS ARE BECOMING THE NEW CORTICOSTEROIDS
A review of janus kinase inhibitors, a growing class of immunosuppressants

Straight Healthcare
July 2022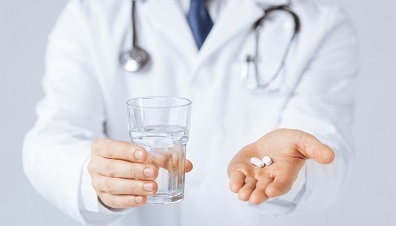 Janus kinase (JAK) is an intracellular enzyme that transmits signals from surface membrane cytokine receptors. JAK signaling stimulates immune cell activation by influencing gene expression. JAK inhibitors block JAK signaling and therefore suppress immune activation. Ruxolitinib (Jakafi) was the first JAK inhibitor approved in the U.S. in 2011, and with the recent approval of abrocitinib (Cibinqo), there are now 6 JAK inhibitors currently available. The drugs differ in their affinity for JAK enzyme subtypes (JAK1, JAK2, JAK3); the clinical relevance of these differences is currently unknown.
Like corticosteroids, JAK inhibitors have broad anti-inflammatory properties, and they are approved to treat an array of conditions, including myelofibrosis, polycythemia vera, rheumatoid arthritis, ankylosing spondylitis, psoriatic arthritis, ulcerative colitis, COVID-19, atopic dermatitis, and graft-vs-host disease. In 2022, the JAK inhibitor baricitinib (Olumiant®) became the first drug ever approved to treat alopecia areata, and the first topical JAK inhibitor, ruxolitinib (Opzelura), was approved for atopic dermatitis.
Side effects of JAK inhibitors are typically mild and similar to placebo. Most JAK inhibitors carry a boxed warning about a possible increased risk of mortality, malignancy, major adverse cardiovascular events, and thrombosis. This stems from a rheumatoid arthritis trial involving tofacitinib (Xeljanz), where patients treated with 10 mg twice daily had a slightly higher risk of these events compared to control; for all of the aforementioned outcomes, the overall annual risk was less than 2%, and the difference between tofacitinib 10 mg and control was less than 1%. JAK inhibitors can cause neutropenia, lymphopenia, and anemia in some patients, so periodic lab monitoring is recommended; the incidence of these events is low
(< 2%).
Patients should be screened for tuberculosis and hepatitis B and C before initiation, and JAK inhibitors can raise cholesterol, so lipid parameters should be checked after therapy is started.
JAK inhibitors are becoming an important class of immunosuppressants. They can treat a variety of inflammatory disorders and have a favorable safety profile when compared to other immunomodulators. As their list of indications continues to expand, providers should familiarize themselves with these powerful drugs. Information on JAK inhibitors relevant to primary care is provided at the links below.