RSV VACCINES FOR ADULTS
Two new RSV vaccines lower infections but offer little real-world benefit

Straight Healthcare
June 2023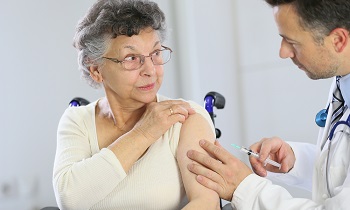 The FDA recently approved two RSV vaccines for adults 60 and older, and TV commercials are already warning seniors they better get vaccinated or die miserably on a ventilator in their local ICU. Pfizer's vaccine is called Abrysvo®, and GlaxoSmithKline's is named Arexvy®. Websites for both vaccines tout 83% to 86% risk reductions in RSV lower respiratory tract disease (LRTD), defined as a positive RSV test with a productive cough, wheezing, or tachypnea. These big percentages sound impressive, so let's examine each vaccine's real-world effects.
Fortunately, both vaccines are being evaluated in trials with clinical outcomes, as opposed to the recently approved pneumonia vaccines, where surrogate antibody responses were used to establish efficacy. Pfizer's Abrysvo® is being studied in an ongoing placebo-controlled trial (N=34,284) in adults 60 and older (mean 68 years). Interim results after one RSV season showed RSV LRTD occurred in 0.08% of vaccine recipients and 0.29% of placebo recipients. The numbers of RSV-related hospitalizations and death were too small to analyze. GSK's Arexvy® is being evaluated in a similar study (N=24,966 | mean age 70 years), where interim results after one RSV season showed vaccine recipients had an annual rate of RSV LRTD of 0.1% compared to 0.58% in the placebo group. Two people were hospitalized for RSV-related disease (group assignments still blinded), and no deaths occurred.
The good news is it doesn't appear seniors are all dying of RSV. The bad news is we have two more vaccines with questionable clinical benefit. The CDC vaccine advisory panel backed the vaccines in adults 60 and older but stopped short of recommending everyone receive one. Instead, they suggest patients discuss it with their providers. Unless the final study results change substantially, there really isn't anything to discuss.